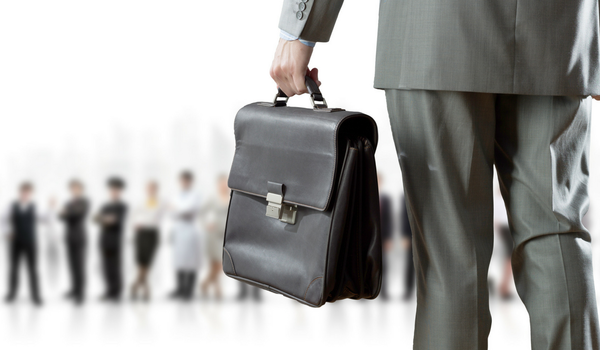 With over a decade of experience, Stark Lane provides world-class organizations with the leaders who make quality healthcare possible. The nature of our work presents the opportunity to build relationships with industry leaders. The Leadership Spotlight series was created to share real-world leadership concepts, strategies, and ideas, applicable not only to healthcare, but to all industries.
As the Director of Operations at Stark Lane, I had the pleasure to meet Donald (Don) Taylor at one of the American College of Healthcare Executives (ACHE) events. Don was a panelist, and through conversation, I learned he had gone undercover at one of his hospitals in order to understand and resolve some of the issues the facility was facing.
A little more about Don before I dive into his story: Don is the Director of Southwestern Health Resources Integration at UT Southwestern Medical Center and teaches healthcare leadership at UTSW. He served as the Chief Operating Officer / Associate Director at the North Chicago VA, which is the only fully integrated VA/DoD (Navy) federal health center. He has also supported the VA in El Paso and Phoenix. Don retired from the US Air Force in 2006 after serving in various positions, including C-level roles, across military medicine. He supported national federal health policy, international health strategy, and command positions at community hospitals and academic medical centers. He also served as the commander of the Air Force Theater Hospital (Trauma Center) in Balad Air Base, Iraq in 2006. Don authored his first book, "The Quiet Heroes" in 2016. He has been a volunteer leader in the community, serving as past chairman of the Greater San Antonio Chamber of Commerce Military Affairs Committee and the Economic Development Council. He is a Board member for Walking on the Glass Floor Foundation and a mentor for the North Texas Warrior Golf Association. He also is Chairman of the UTSW, Veterans Advocacy Group.
Three years ago, after the VA asked Don to serve as COO / Associate Director to identify challenges, develop new organizational processes, and a new leadership culture, he was asked to go to another VA facility where he would replace someone who had been in the seat for over 20 years. This executive was well respected, but things had been in a steady state and there was some divide within the organization. Upon arrival, he met with his immediate reports and peers and spent the first few days listening. He calls it his "listening tour." It was clear to him that he was going to have challenges with the housekeeping department. This 100-acre hospital system had 40 buildings and Long-Term Care. Thus, a high demand for the housekeeping force which required 24/7 attention. Don knew that in order to find a solution he would first need to understand their challenges.
The next day, Don sat down with the housekeeping supervisory chain. However, he felt he wasn't getting the full story as management would gloss over important issues he thought were critical to moving forward. Don then looked at retention numbers, hiring practices, job descriptions, and then he analyzed workforce issues and the results around the building. It was apparent there was something off, and he couldn't quite put his finger on it. What he did next shock his peers and staff. He decided the best way to get to the bottom of the issue was to immerse himself in the department.
Don wasn't known by many at the time, he had been at the hospital for less than a week. He asked his staff for a housekeeping uniform. Their immediate response was "What would you do with that?!" Don explained to them he was going to be working in housekeeping for a day. He needed to see what was going on while he still had fresh eyes and others didn't recognize him. It would be most effective if he remained anonymous. No one had done this before, but his staff agreed with him and brought him a housekeeper uniform. With the uniform in hand, Don got dressed and headed to the executives' meeting. His peers were surprised when they saw their Associate Director/COO dressed as the cleaning crew. Don explained his purpose and received encouragement from some while others had a worried stare. "You could see it in their eyes; you could see them thinking: is this going to be a problem for us?" "Maybe a few of them were afraid of what I was going to see," said Don.
It was time to go report for duty. His supervisor for the day, Ray, knew who Don really was, but he was asked not to share with anyone else.  As Don walked down the hall wearing his housekeeping uniform he experienced something very strange and something he had never felt in his life. He felt completely invisible. Instead of the usual "Good morning!" nobody talked to him and nobody even made eye contact. It was a nauseating feeling, Don described. "How can these guys work every day in this environment and keep coming back?"
Ray started by going through his daily routine with Don. Ray had been working at the hospital for 9 years. He was an army veteran himself. For 9 years, Ray had been riding his bicycle to work, all-year-around in the snow, and he loved doing it. "This was a very cold part of the country" explained Don. Ray reported to work every day before 6:00 AM. You could tell he was very proud to be part of the team. "I love serving my veteran friends. I love serving my buddies, and I love taking care of them" Ray told Don. But Don made other observations. The nursing staff wouldn't acknowledge him. On several occasions, he tried to speak to them and their response was "I can't talk to you." They wouldn't move out of the way when he tried to get to the trash cans. Some would even drop trash and watch him pick it up. Don also got scolded by one of the veterans about how he didn't do the job very well. "Who is training you?" "You don't do this so well. It doesn't look like you know how to do these things." This was one of the patients.
For the second half of the day, Don was sent to work with Tony. They had to turnover the beds, do deep cleaning and sterilize. This was a time sensitive task. Tony used a timer, and at the end, it read 35 minutes. Don asked, "How long does it take you by yourself?" "31 minutes" replied Tony. "So, I slowed you down," said Don. "Yeah, I had to correct a few things you did before we left" replied Tony. Don loved this dialog because Tony felt comfortable enough to be open with him.
By the end of the day, Don could not forget how the housekeeping staff was treated throughout the day. They endured this environment every day, for years. He was astonished at the lack of acknowledgment on their existence by other departments. But despite their situation, the housekeeping staffs' commitment never faded, and it never dulled their spirits. They never stopped being motivated about coming to work and serving.
Don also learned they only bought one size gloves because it was too expensive to buy custom-fit ones, so the gloves would constantly fall out when trying to dump the trash. Housekeeping had to wax the floor four times as often because they wouldn't pay for the good wax. Don was able to fix all the hidden issues the supervisor missed to communicate. "The supervisor thought he was accountable for the budget, but money is meaningless when talking labor and these guys frustration. People quit over these kinds of things" emphasized Don. Turnover was extremely high. They were 50% staffed and they had a real challenge keeping those jobs filled. It was important for Don to see it through their eyes and to understand what their life was like in order for him to be effective as a leader in the organization.
Eventually, the hospital had a major Joint Commission Environment of Care Inspection, which led to no findings. Housekeeping did exceptionally well, and Tony was recognized as the most outstanding employee through the inspection. To be an effective leader, you need to be able to see the organization through the eyes of others. You have to fulfill your employees' potential and there should be zero tolerance for condescending behavior or judgment. "We have to work as a team. We thrive as a team or fail as a team" concluded Don.
Have you tried looking at the world through other's eyes? If not; give it a try. Remember we don't have to agree, we only need to understand.
Here are six bonus takeaways from Don's experience:
1. Seek to solve not to point fingers
Another valuable lesson comes from the way Don handled the communication with his direct reports. Instead of going back to the office and pointing fingers, he started a dialogue. Ask your supervisors "What can you do to improve your staffs' life, workspace, products, supplies, etc.?" Then, hold them accountable. Make this part of their reporting plan.
2. Be available
Often management will isolate themselves from the workspace and from the front-line staff. Encourage your supervisors to have a servant leadership mindset and remind them of the importance of being available for their staff. Be available, listen carefully, and promise you will deliver or explain why not; in a way that demonstrates mutual respect.
3. Effectively handle complaints and real issues will be elevated
When we open the lines of communication, as managers, we may often find an avalanche of complaints being poured over our desks, and it may feel as if some people just want to complain. Effectively handling complaints will help elevate real issues. Walk your staff through the complaint. Ask "why does this bother you?" "What have you done about it?" and help sort out whether it is real or their perception. But most important: have a discussion and don't try to sweep it under the rug.
"People tend to complain because they are unhappy or uncomfortable about something else. If they are happy in their workspace, they tend to complain less because they are willing to tolerate things more. Once you get everybody in this place where they are happy with the organization and comfortable in the culture, complaints diminish and then real issues get elevated because they know they will be addressed," added Don. "Also, complaints tend to diminish, because people will be afraid to complain since they know you will take action. Some people don't want you to do anything, they just wanted to complain. But If you bring it to me, we will work on it. We will either resolve it here, or I am going to go out and fix it. Once they trust you will do something about it, people are more selective about what they bring forward."
4. Praise in public and criticize in private
This one is self-explanatory. Avoid walking around the workplace and approaching people with bad news or with criticism. Keep it positive. Acknowledge positive behavior and if an issue is observed or you see an opportunity for improvement, discuss it in private with your employee.
5. Connect with people to establish a baseline and understand the variances
When you come into a new organization as a leader, observe carefully, ask questions, and connect with people. You will need to establish a baseline and know where your people are today, in order to understand the variances. You should know what your people look like, in their steady state, to have the ability to identify when something has changed. Does your staff look tired? Withdrawn? Do they make eye contact? How do they carry themselves? What's their body language saying? Did they gain weight or lose weight? Do they look happy? Observe all of this at the beginning of leadership, and over time, look for changes. When you establish a baseline, you are able to identify changes and you will notice when your staff may have challenges or problems that they may not be communicating verbally. The reasons could be personal, operational, or organizational.
"If I observe a positive change, then I acknowledge it and celebrate with them…you look brighter today, share with me, what's going on? If I observe a negative change, then I will have someone who they trust approach them and ask what's going on? then I will find a way to indirectly resolve it for them. Before it becomes a bigger problem" said Don. "So much of the business today is accountable to the bottom line, delivery, and revenue generation. All of that is important but taking care of the people is priority No. 1. Especially in the healthcare business. It's all about people. It's about people caring for people."
6. Take advantage of the ripple effect
Don's immersion in the housekeeping department had a positive change in other departments as well. It positively impacted the interaction between departments and he was immediately approachable. Communication lines were opened which resulted in issues being identified faster, tackled and resolved. All it took was one day and a servant leadership mindset to get started.
These concepts don't only apply to healthcare organizations, they can be applied to many leadership situations across industries.  21st-century leadership is not about having people under you; It's about being on a first name basis with your staff and having the ability to create a culture where people feel valued and fulfilled.
"When people start talking to you, leadership becomes really easy, because you know what to do. You are accountable to do it, but you know what to do." – Donald Taylor
Don's book pick: Stephen Covey's 7 habits of highly effective people
By: Rudbekia Bach
---
Stark Lane, Inc. is one of the most influential Executive Search Firms within the American Healthcare market. With a search focus spanning from Private Equity to the top US News and World Report Health Systems, and a reach that touches all 50 states and American joint ventures abroad, whether your organization is searching for industry-leading talent or you are considering a career change, Stark Lane can help.
Learn more by visiting our website www.starklane.com or click here to search careers and apply online.
Questions? Call (469)208-8776 or email us at rbach@starklane.com.