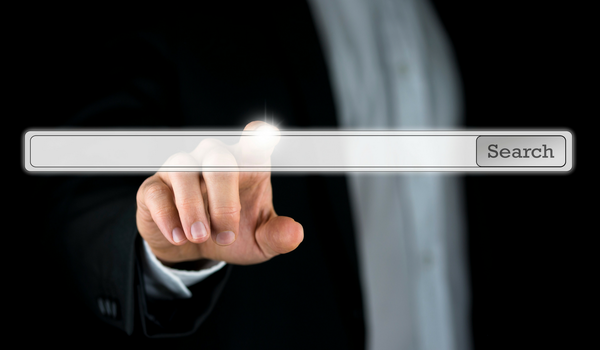 As unemployment falls to a record low and hiring new talent for your growing organization becomes increasingly more difficult, identifying the right partner for recruiting and staffing services has never been more critical. During periods of economic growth, the recruiting and staffing industry grows considerably. This is due not only to market demand but also to low barriers to entry in the recruiting and staffing industry. The overwhelming majority of firms and independent recruiters in the market have fewer than 2 years in business or total experience.  This considered, finding the right partner can be very difficult. However, imposing criteria from the four primary distinguishing factors below, your search for a partner in recruiting and staffing can be made easy.
Online Image
Recruiting industry power players care about their image. Not only will they have a professional, contemporary website, but the web profiles of their leaders and employees on LinkedIn and other social media sites will project professionalism. Not only do these leaders see the value in projecting a professional image, at all times, but they prioritize financial resources to invest considerably in this initiative.
If a recruiting organization or independent recruiter does not invest in their own image, how would they represent your organization? Recruiting industry leaders see the value in representing themselves and their client companies with the highest degree of professionalism.
When considering a new recruiting industry partner, check out their web and social media presence, both corporate and personal.
Education & Credentials
Education and credentials are often overlooked when a hiring manager or HR leader is seeking a partner for recruiting or staffing services. Like most industries, the leaders of the recruiting and staffing industry are always advancing their knowledge, skills, and abilities. The leaders of the industry carry relevant undergraduate and/or graduate degrees in business or their area of expertise. Additionally, the recruiting and staffing industry does not require certification as a prerequisite to conducting business. Therefore, those who possess certification demonstrate a high level of commitment to their profession and bring considerably more value to their clients than those who are not certified. Certification through the National Association of Personnel Services, such as CPC, CTS, or CERS, requires ongoing continuing education. Certified professionals must demonstrate a baseline knowledge of employment law and best practices, and stay on top of the latest legislation, employment trends, and other key issues impacting the recruiting and staffing industry. This is ensured through the fulfillment of the continuing education requirements necessary to maintain their credential(s).
Again, the leaders of the recruiting and staffing industry understand the importance of life-long education. They view this as an investment, not an expense. When considering a recruiting industry partner, check to ensure they carry an appropriate level of education and some form of professional certification.
Specialization & Time in the Seat
Specialization and time in the industry are irrelevant unless they are considered together. If a firm or individual specializes in a particular market, but they have only been in the market for one year, they bring little value. If a firm or individual has been in the recruiting and staffing industry for 20+ years, but they are a generalist or frequently change their area of focus, they will bring little value to an organization in today's highly competitive global market.
Recruiting and staffing industry pros understand the value of specialization. They focus intensely on one or a few core markets and stay up to date on the key issues impacting business in this market. They come equipped with knowledge of best practices and know all the major companies inside and out. The number of relationships and knowledge required to demonstrate this level of proficiency are accumulated over time in specialization.
Considering contemporary recruiting and staffing industry trends, consider the following: In a good firm, anyone can make it for one year. At two years, the professional has demonstrated the ability to survive in a very tough industry. At three years, they have credibility within their firm and within the market they serve. At five years of specialization, they are highly capable. At 10 years and 10,000 hours, they are a master of the market.
When considering a recruiting industry partner, check out their careers page and bio. Take a look at their social media profiles. Do they appear to be a player in your market? How long have they been in the space, with the same employer? Regardless how well a firm owner, manager, or individual presents by phone, it is important to ensure they have the market knowledge, network, and capabilities to accomplish the task at hand.
Service Charge & Scope of Services
Often, hiring managers and HR professionals seek recruitment help, considering cost as the primary criteria for screening and selection of a service provider. In reality, not all firms are equal, and it will be very difficult to align with world-class recruiting and staffing industry professionals at bargain basement prices. Conversely, recruiting and staffing industry leaders who specialize in your market segment will not likely quote the highest cost to your organization. They know the market well, and generally, offer a service charge within the reasonable and customary guidelines of the market segment and the service offered. If asked, they will also share ideas to maximize value to your organization for performance on their end.
If the statements above seem ambiguous, consider the following. Have you previously found yourself with a critical candidate search project and screened multiple organizations for recruiting services?
In this notional scenario, you spoke with two organizations. The representative from the first organization was calm and collected. You quickly drove the conversation to ask about their "fee," in an effort to save time. You felt their answer was a little high and replied by saying "our organization will only pay X." The representative said, "unfortunately, this will not work, but I am glad to have made your acquaintance," and you didn't hear from them again. When you spoke with a representative from firm number two, they quoted a higher rate, but when you said "our organization will only pay X," they agreed and you celebrate a win! You successfully negotiated a rate 33% lower than the initial quote for this recruiting organization.
There exists a significant disparity in the effectiveness and capabilities of recruiting and staffing organizations. Those who are highly effective, retain clients and stay very busy. They are not likely to accept considerable reductions in their service charge. On the flipside, organizations with poor operating models and a lack of experience and resources, and who are not effective, are always on the lookout for their next commission. They are happy to throw something against the wall to see if it sticks, especially if they have nothing to lose. Beware of any company willing to go to work for a service charge reduction of one third or one half of the price they quoted. Would you go to work tomorrow if your salary was cut by one third or one half? If so, would you work like it's the most important day of your career?
In closing: take the time to identify a service provider, for the level of recruiting or staffing services you require, who demonstrates a highly professional image, who takes great care in the manner in which they communicate their story via the web, by email, and by voice; someone who possess sufficient education and credentials, and who has worked your market for a long time. Take the time to discuss service charge, the scope of services, and expectations at length. Consider value over cost, as if you were selecting an attorney to handle the acquisition of your biggest competitor or choosing a heart surgeon for your spouse. Finding the right partner for recruitment services will be a game-changing achievement for your organization.
---
Stark Lane, Inc. is one of the most influential Executive Search Firms within the American Healthcare market. With a search focus spanning from Private Equity to the top US News and World Report Health Systems, and a reach that touches all 50 states and American joint ventures abroad, whether your organization is searching for industry leading talent or you are considering a career change, Stark Lane can help.
Learn more by visiting our website www.starklane.com or check out our Career opportunities.
Call: (469) 208-8776 | Email: [email protected]